Vitreolysis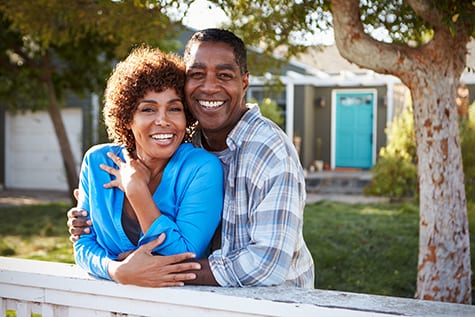 Everybody who suffers from eye floaters has something in common besides actually having floaters: they want relief from the visual distraction that follows them everywhere they go. Ordinarily, most of these floaters go away by themselves. However, in some cases, they can become very disturbing to your vision. In the past, you either had to learn to live with floaters or you could undergo a vitrectomy, a surgical procedure with some possible complications. Most ophthalmologists would only recommend a vitrectomy for severe cases, leaving those who simply found floaters bothersome with no option but to, well, get used to them.
Eye Floaters
Floaters, or what Dr. Stephen Weinstock calls Anterior Vitreous Clouding Syndrome (AVCS), are part of the gel-like substance in the back of your eye, called the vitreous. As we age, the protein fibers that make up the vitreous start to shrink into little shreds that clump together and form veils of collagen. The shadow from these veils that are cast on your retina can interfere with your vision to different degrees. They can be so mild that they simply go unnoticed, but more frequently sometimes they obstruct vision and are really a nuisance. Smaller ones often make you think that there is something flying around, like a bug, that you are unable to swat away. And the little bug is always there.
Floaters are very common following cataract surgery. Months or even years after cataract surgery, it's not unusual for the thin membrane (or "capsule") that's left intact behind the intraocular lens (IOL) to become cloudy, affecting vision. In the capsulotomy procedure used to treat PCO, a special type of laser focuses energy onto the cloudy capsule, vaporizing the central portion of it to create a clear path for light to reach the retina, which restores clear vision.
YAG Laser Treatment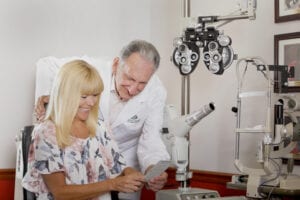 A new, safer procedure has proven to be highly effective, yielding impressive results for improvement of floaters that restrict or interfere with a patient's vision. This non-invasive procedure, called a vitreolysis, involves the use of a specially designed YAG laser to treat the floaters. In this in-office procedure, a laser beam is projected into the eye through the pupil and is focused on large floaters, which breaks them apart and vaporizes them.
The non-invasive, in-office procedure to eliminate floaters takes anywhere between 5 to 15 minutes depending on its severity. Patients go home right afterward returning to normal activities that day. There can be 100% resolution of floaters, but sometimes a second or third procedure is necessary to accomplish this.
The Eye Institute of West Florida is proud to offer our patients this new option to improve the loss of vision caused by condensations of floaters. If you have any of the above symptoms or difficulties please call for an appointment. The procedure can be performed by one of our retina or cataract specialists using the advanced YAG laser.
If you are looking for relief from bothersome, annoying, distracting floaters, schedule your appointment with one of the specialists at The Eye Institute of West Florida to see if you are a candidate for this new treatment option and celebrate as you watch your floaters float away.
Schedule your Retina Evaluation today 
Call (727) 581-8706 to schedule your appointment
---
Meet Your Retina Care Specialists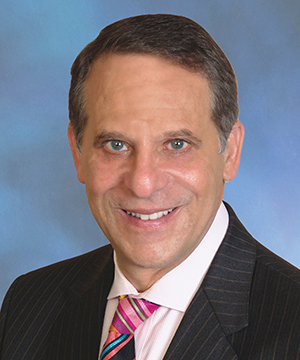 Leonard S. Kirsch, MD is a fellowship-trained vitreous and retina specialist. He is internationally known for the numerous papers and lectures he has presented here and abroad. Dr. Kirsch is currently an active participant in ongoing research to find new treatments for diseases of the retina. His expertise in the most advanced diagnostic and treatment techniques of all diseases of the retina, macula, and vitreous make Dr. Kirsch one of the elites in his field. In the Tampa Bay area, Dr. Kirsch pioneered the use of Photodynamic Therapy with Visudyne©, and intravitreal Macugen©, Lucentis©, and Avastin© for the treatment of age-related macular degeneration. Dr. Kirsch was also among the first surgeons in Florida to perform 25 gauge "no-stitch" vitrectomy in 2001. He is certified by the American Board of Ophthalmology and is a fellow of the Royal College of Surgeons of Canada.
---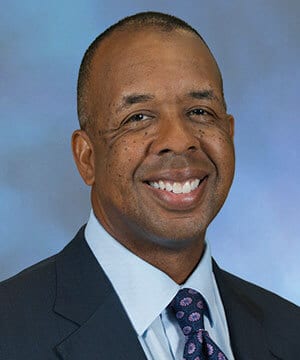 Richard J. Hairston, M.D. is a vitreous and retina specialist. He joined The Eye Institute in June 2001 coming to us from a busy retina practice in Washington, DC. Dr. Hairston graduated from the Johns Hopkins University School of Medicine and did his residency at the Wilmer Ophthalmological Institute at Johns Hopkins University. He completed a fellowship in diseases and surgery of the retina and vitreous at The Center for Retina Vitreous Surgery, Memphis, Tennessee. He then served as Assistant Chief of Service in Ophthalmology and Director of the Ocular Trauma Service at Johns Hopkins Hospital. Most recently he was Assistant Professor of Ophthalmology at Johns Hopkins University. He is certified by the American Board of Ophthalmology. Dr. Hairston enjoys an international reputation as an outstanding retina and vitreous surgeon.
---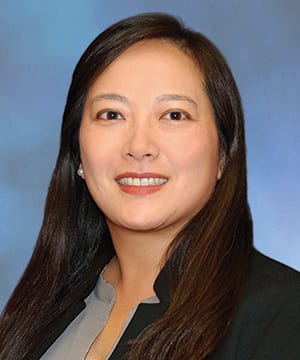 Janie Ho M.D., is a board-certified ophthalmologist, fellowship-trained in medical and surgical vitreoretinal diseases such as macular degeneration, diabetic retinopathy and retinal tears and detachments. She has been educated at some of America's finest institutions. She received her Bachelor of Arts from Harvard University and her medical degree from Duke University. She went on to ophthalmology residency at the University of California, San Francisco. Following residency, Dr. Ho continued on to a fellowship in vitreoretinal diseases at the prestigious Massachusetts Eye and Ear Infirmary of Harvard Medical School. Dr. Ho has participated in angiogenesis research, investigating causes and treatment for common retinal disorders.
---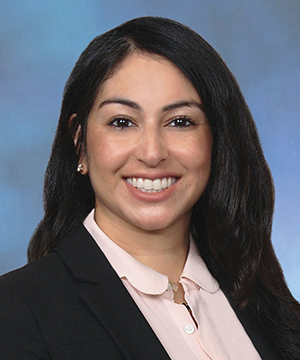 Sejal Shah M.D., is a board-certified, fellowship-trained Retina Specialist. Dr. Shah received her medical degree from the University of South Florida. She began her postgraduate training with an internship in medicine at UCLA, followed by ophthalmology training at the University of South Florida. She went on to complete a fellowship at the prestigious Bascom Palmer Eye Institute, specializing in the diagnosis and treatment of retinal disorders. Dr. Shah also earned a B.S. degree with honors in Nutritional Science from the University of Florida. Dr. Shah brings her expertise as a medical retinal specialist with skills in managing and treating vitreoretinal pathology which including age-related macular degeneration and diabetic retinopathy. Her research has appeared in publications such as Ophthalmic Surgery, Lasers, and Imaging Retina; Clinical Ocular Oncology; Survey of Ophthalmology; International Ophthalmology Clinics; and Survey of Ophthalmology. In her spare time, she enjoys spending quality time with her family and friends, traveling, and trying to keep up with her twin boys.