Location
3220 McMullen Booth Rd
Clearwater, FL 33761
Main: (727) 723-8706
Fax: (727) 451-0756
Office Hours
Monday – Friday: 8:00a.m. – 5:00p.m.
Saturday: Closed
Sunday: Closed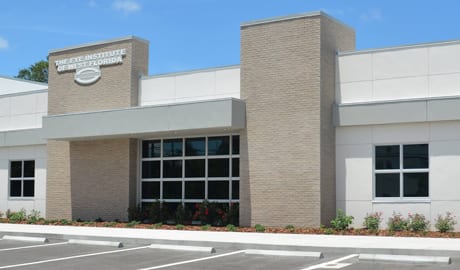 ---
---
Book Your Appointment Online
Online Booking: Important Information
All issues with pain or loss of vision are emergent. Call (727) 723-8706 to be seen immediately.
Note: you are considered a new patient if you have not been seen by any of our doctors in 3 years or are seeing a different doctor for the first time.
Please select below if you are a New or Returning Patient (visit type), the Reason for Your Visit, and Your Insurance Plan.
Unable to call right now? Click here to request an appointment call back.
Description:
The Eye Institute of West Florida is proud to offer a premier ophthalmology center for comprehensive eye care in Clearwater, FL. Our Clearwater office is conveniently located on McMullen Booth Road, just south of Mease Countryside Hospital. The Eye Institute of West Florida offers Laser Cataract Surgery, Advanced Intraocular Lens Implants, Clear Lens Exchange, LASIK, Glaucoma, Retina-Vitreous, Cornea, Dry Eye, Oculoplastics, General Eye Care, Glasses and Contact Lens fittings. Visit us today in Clearwater, Florida!
Ophthalmology Services in Clearwater: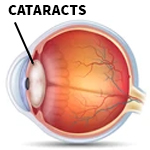 Cataract Surgery: Advancements in technology and surgical techniques have created a new age in cataract surgery. Our cataract surgeons use the latest technologies including astigmatism-correcting lasers, premium intra ocular lenses, and 3D visualization to deliver the best possible visual outcomes. These advanced techniques and technologies have been found to eliminate glasses and decrease recovery time.
---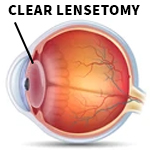 Clear Lens Exchange: The same techniques and technology used in cataract surgery can now be safely performed to eliminate your glasses dependence before cataracts develop. Patients, typically in their 40s and 50s, opt to have their natural lenses replaced with a life-long intra ocular lens designed to give you great vision in all ranges of vision (immediate, near, and far).
---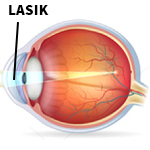 LASIK Surgery: Trust the experts in LASIK vision correction. Our physicians are pioneers in LASIK and refractive surgery including cataracts. In bladeless LASIK surgery, a femtosecond laser is used to correct your nearsightedness, farsightedness and astigmatism with a minor all-laser outpatient procedure. This quick and painless procedure will improve your vision with immediate results.
---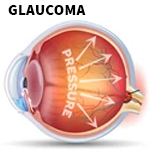 Glaucoma Treatment: Surgical treatments for glaucoma have become so safe and successful that surgery can be a first treatment for elevated pressures in the eye. Our glaucoma specialists have experience in surgical techniques such as MIGS, Iridoplasty, and SLT as well as medicated drops to treat high pressures in glaucoma patients. The only way to know if you have glaucoma is to have a comprehensive eye exam where your pressures are measured.
---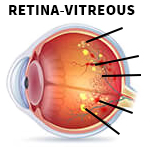 Retina-Vitreous Treatment: Our retina specialists are experts in treating many retina-vitreous disorders and diseases including diabetic retinopathy, flashes and floaters, macular degeneration, macular edema and holes, wrinkled retinas, and retinal detachments. Advances in surgical treatments such as injections have been retina disorders more manageable.
---
General Eye Care
Glasses Prescriptions
Doctors:
Cataract Specialists: Robert J. Weinstock, M.D., Neel R. Desai, M.D.,
Glaucoma Specialists: R. Taylor Davis, M.D.
Retina-Vitreous Specialist: Leonard S. Kirsch, M.D., Sejal Shah, M.D.
Oculoplastic Specialist: Stacia H. Goldey, M.D.
General Ophthalmologist: James A. Roberts, M.D.
Optometric Physicians: Mary Lou Smith, O.D., Justina M. Jacob, O.D., Nora L. Cothran, O.D., Esther Park, O.D.