Laser Cataract Surgery Largo, Clearwater, St. Petersburg, and Tampa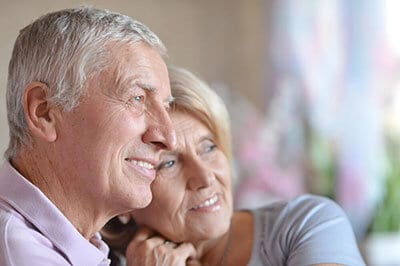 Traditional cataract surgery is one of the safest and most successful procedures performed in medicine. Technological breakthroughs are helping advance an already successful procedure, allowing surgeons to customize cataract surgery to each patient's needs, resulting in better visual outcomes. If you have cataracts and need cataract surgery, you may be eligible for laser-assisted cataract surgery!
Laser cataract surgery boasts many benefits in contrast to traditional cataract surgery. For example, the computer-guided laser used during laser cataract surgery offers a level of customization, allowing surgeons to perform surgeries specific to the patient's unique anatomy. Patients everywhere have been experiencing this surgery with great results, and you can too!
Cataracts are inevitable. As we age, the natural crystalline lens inside of the eye begins to cloud, causing blurry vision. If left long enough, cataracts can cause blindness. Luckily, no matter how advanced the cataract, cataract surgery will drastically improve your vision. Surgery is the only treatment for cataracts, and once cataracts start to develop it is really only a matter of time before surgery is needed. As a general rule, ophthalmologists will wait until the cataract interferes with daily life to perform cataract surgery.
Cataract surgery using a laser is almost identical to traditional cataract surgery, with one difference. At The Eye Institute of West Florida, our Tampa Bay eye surgeons are proud to have three laser platforms in our state-of-the-art Largo Ambulatory Surgery Center, allowing them to even further customize the procedure. The LENSAR femtosecond laser, LenSx laser, and Victus laser are used to create an incision in the cornea, through which the cataract will be removed. Replacing the traditional blade used during cataract surgery, the LENSAR, LenSx and Victus lasers create the most precise incision possible and even have the ability to correct astigmatism.
With laser cataract surgery, an advanced femtosecond laser replaces the use of a hand-held surgical tool for the following steps during cataract surgery:
The corneal incision
The anterior capsulotomy
Lens and cataract fragmentation
Using a laser during cataract surgery generally improves the precision, accuracy and visual outcome from the procedure.
There are three primary questions you should consider when looking into traditional or laser cataract surgery:
Which cataract surgeon will perform your cataract surgery?
For the best result, you want to be sure your surgeon has received the highest degree of training within cataract surgery. The cataract surgeons at The Eye Institute of West Florida are board-certified ophthalmologists who have each gone on to receive additional training specific to cataract surgery, called a fellowship. Their fellowship training makes them an expert in that specific field of ophthalmology, and they perform thousands of cataract surgeries each year.
What type of technology will be used during your procedure?
Is traditional cataract surgery or laser cataract surgery right for you? Your doctor will help to determine the best procedure for, based on your visual goals and lifestyle.
What type of lens implant will be used after the cataract is removed?
With the variety of intraocular lens implants available today, determining which lens is best for you can seem overwhelming. The lens options range from standard lenses, which typically results in patients needing to wear glasses following cataract surgery (if they wore glasses prior to cataract surgery) all the way to a premium intraocular lens, which decreases or completely eliminates the need for glasses for every range of distance; near, far and in between. The team at The Eye Institute of West Florida will discuss your lifestyle and visual goals prior to determining which lens is best for you. You will be fully educated about your surgical options and provided educational reading materials in addition to in-office evaluations.
Determining Laser Cataract Surgery Cost
Please consult the cataract teams at The Eye Institute of West Florida to determine the exact costs of your total cataract experience. Remember, you have options for both the type of surgery and the type of lens implant that will be used. Your costs will vary depending on these two primary factors. After your cataract evaluation, one of our surgical counselors will be happy to discuss your different options and associated pricing.
How is Laser Cataract Surgery Different than Traditional Cataract Surgery?
Traditional phacoemulsification cataract surgery is a great cataract surgery that has helped millions of people. With the femtosecond laser cataract surgery, the equipment enables the cataract surgeon to use less ultrasound energy. This may allow quicker visual recovery for patients as well as reducing the stress load on the eye itself. At your pre-operative cataract vision evaluation, your cataract surgeon will recommend a customized surgical plan that may include creating ultra-precise laser incisions in the cornea and a specific advanced intraocular lens implant. This customized laser refractive treatment may reduce your need for glasses or contact lenses following cataract surgery. Please visit our cataract surgery and advanced technology lens implant pages on this website to better understand this customized approach to cataract surgery. We feel that all patients should learn about their options as these can dramatically improve the way you see after cataract surgery.
What are Advanced Technology Lens Implants?
Once you have made the decision to undergo cataract surgery with one of the cataract surgeons at The Eye Institute of West Florida, you will have a series of decisions to make related to the type of artificial lens implant you will have. Up until recently, everyone who had cataract surgery received a monofocal lens implant. This lens enabled for vision of one distance, typically distances far away. With new innovations, a better lens is now available. These lenses are referred to as premium lenses and come in various formats or types:
The femtosecond laser is not offered by all cataract surgeons and not all patients are candidates for its use. The Eye Institute of West Florida is one of the only practices in the world with three laser platform options for our patients, allowing our cataract surgeons to customize the procedure to the patient's specific ocular structure and visual needs. If you are interested in laser cataract surgery, the cataract surgeons at The Eye Institute of West Florida have the experience and training you can trust.
Laser Cataract Surgery Recovery Time
Results can vary, but most people enjoy dramatically improved vision following laser cataract surgery. Within the first day of cataract surgery, it is very important not to rub or press on your eye. It is common that you will have some itching, tearing, and mild discomfort.
Just like with traditional cataract surgery, typically the first procedure is performed on one eye and the second procedure is performed on your other eye one week later. Your surgeon will determine which eye is performed first.
It is normal to feel the head grog from the local anesthesia after cataract surgery. The effects will wear off relatively quickly, do not be alarmed.
Our eye doctors take every precaution to prevent infection and will place anti-inflammatory drops to minimize swelling.
As previously mentioned, avoid bumping or touching your eye following your cataract surgery.
You may see some initial glare and halos after cataract surgery, but this typically goes away within a few weeks.
You are not allowed to drive on the day of your procedure, so be sure to prepare to have somebody drive you to your surgery and pick you up following your cataract surgery.
Make sure you get all of your prescriptions filled prior to your cataract surgery. Our practice will provide you with instructions for the prescription medications/eye drops.
It is normal for your eye to feel slightly irritated the first few days after your cataract surgery. Your eyes will be checked to ensure everything is healthy one day after your procedure.