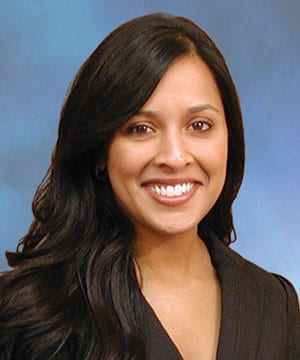 Dr. Priti Panchal completed her undergraduate studies at the University of Georgia in Athens before graduating from the University of Alabama, School of Optometry, Birmingham in 2009.
Dr. Panchal has experience in providing comprehensive eye care. She has the training and experience necessary to initiate diagnostic testing and treatment for virtually all eye and visual conditions, abnormalities, in addition to ocular surface diseases, injections, and sutures.
She was certified by the Florida Board of Optometry and is a member of the American Optometric Association.
During the course of a comprehensive eye examination, should Dr. Panchal diagnose the presence of an eye condition requiring the services of a specialist, an appropriate Fellowship-Trained, Board-Certified ophthalmologist is available for consultation – all here at The Eye Institute of West Florida.
Joined the Practice: 2010
Place of Birth: Kitchener, Ontario, CN
Undergraduate: University of Georgia, Athens
Graduate: the University of Alabama at Birmingham, School of Optometry
Residency: Omni Eye Services of Atlanta
Board Certification: Florida State Board of Optometry, Georgia State Board of Optometry
Specialty: Optometric Physician