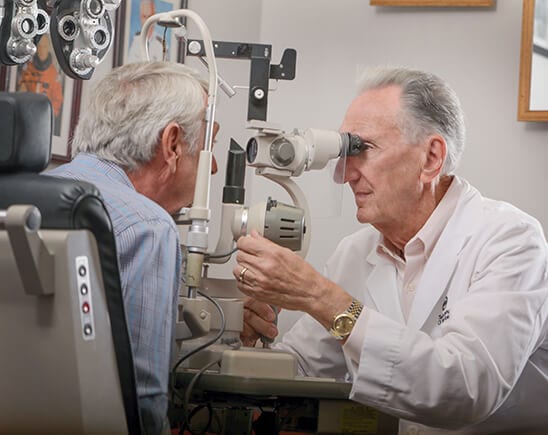 Treatment for Cataract
Cataracts are inevitable. As we age, the natural crystalline lens inside of the eye begins to cloud, causing blurry vision. Surgery is the only treatment for cataracts, and once cataracts start to develop it is really only a matter of time before surgery is needed.
If left long enough, cataracts can cause blindness. Luckily, no matter how advanced the cataract, cataract surgery will drastically improve your vision. As a general rule, ophthalmologists will wait until the cataract interferes with daily life to perform cataract surgery.There are two types of surgery that can be used to treat cataracts: Traditional Cataract Surgery and Refractive Cataract Surgery. Both are considered to be one of the safest and most successful procedures performed in medicine. Your surgeon at The Eye Institute of West Florida will consult with you to determine which surgical procedure is the best fit for your visual goals and lifestyle.
Both Traditional Cataract Surgery and Refractive Cataract Surgery are effective to treat cataracts. Refractive Cataract Surgery uses a customized laser refractive treatment that may reduce your need for glasses or contact lenses following cataract surgery.
Your age, eye condition, and vision correction needs will determine which laser surgery procedure is right for you. You can schedule a complimentary consult to learn what treatment plan is best for your eyes.
Our surgeons are highly skilled in all types of cataract surgery procedures. We have invested in the latest technologies not available at many surgery centers to help provide the safest and best results possible for our patients.