Location
11925 Sheldon Road
Tampa, FL 33626
Main: (813) 792-0444
Fax: (813) 792-0066
Office Hours
Monday – Friday: 8:00a.m. – 5:00p.m.
Saturday: Closed
Sunday: Closed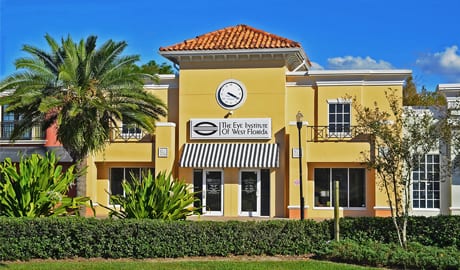 ---
---
Description:
The Eye Institute of West Florida is proud to offer a premier ophthalmology center for eye care in Tampa, FL. Conveniently located on Sheldon Road, between Linebaugh Ave and Highway 587, we offer Laser Cataract Removal, Advanced Intraocular Lens Implants, Clear Lens Exchange, LASIK, Glaucoma, Retina-Vitreous, Cornea, Dry Eye, Oculoplastics, General Eye Care, Eyewear and Contact Lens fittings.
Renowned Multi-Specialty Eye Care Practice Opens New Doors – Article Click Here
Services:
General Eye Care
Eyewear and Contact Lens fittings
Doctors:
Cataract Specialists:
Robert J. Weinstock, M.D., Neel R. Desai, M.D.
Retina-Vitreous Specialist:
Cornea Specialist:
General Ophthalmologist:
Optometric Physician: