Location
6133 Central Avenue
St. Petersburg, FL 33710
Main: (727) 344-3008
Fax: (727) 347-2806
Office Hours
Monday – Friday: 8:00a.m. – 5:00p.m.
Saturday: Closed
Sunday: Closed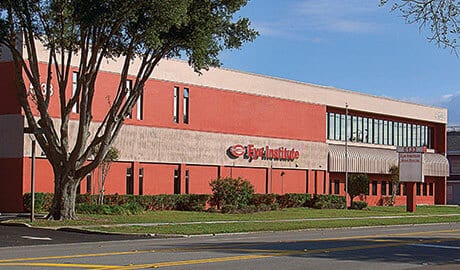 ---
---
Description:
The Eye Institute of West Florida is proud to offer a premier ophthalmology center for eye care in St. Petersburg, FL, located on Central Avenue. We offer Laser Cataract Removal, Advanced Intraocular Lens Implants, Clear Lens Exchange, LASIK, Glaucoma, Retina-Vitreous, Cornea, Dry Eye, Oculoplastics, General Eye Care, Eyewear, and Contact Lens fittings.
Services:
General Eye Care
Eyewear and Contact Lens fittings
Weight Loss Clinic
Doctors:
Cataract Specialists:
Robert J. Weinstock, M.D., Neel R. Desai, M.D.,
Glaucoma Specialists:
Retina-Vitreous Specialists:
Richard J. Hairston, M.D., FACS, Janie Ho, M.D.,
Oculoplastic Specialist:
General Ophthalmologists:
Winston T. Cope, M.D., Lewis I. Apter, M.D.
Cornea Specialist:
Optometric Physicians:
Ryan T. Sacksteder, O.D., Nora L. Cothran, O.D., Nicholas T. Anderson, O.D., Rebecca J. Sims, OD, Tina Crevello, P.A.