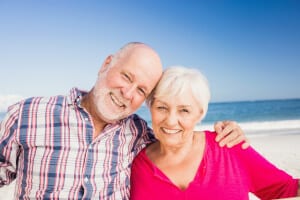 We accept most insurance plans including Blue Cross Blue Shields of Florida, UnitedHealthcare, Aetna, Cigna, Universal, Coventry, Quality Health plans and more. We provide safe, cost-effective care by specialists in each field of ophthalmology, using the most advanced technology for the best possible results.
Patient financing options are available for patients without insurance.
Getting the services you want and deserve has never been so easy. Patients now have financing options through Care Credit®. Apply in person or online; either way you are in control of your vision healthcare.
Experience the joy of better vision with finance options from Care Credit®. With Care Credit® you establish a line of credit. A revolving account allows you the flexibility to finance health care services from any participating Care Credit® provider. Visit CareCredit online to expedite your application process.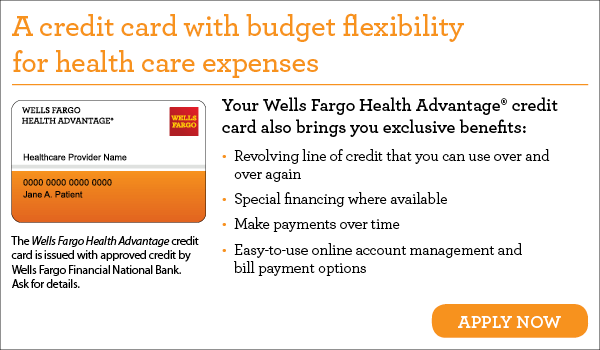 Wells Fargo offers many choices in inpatient health care financing. Consider all your options when you need them. With The Wells Fargo Health Advantage Credit Card* you can accept treatment today with the convenience of paying over time by selecting from a variety of financing options.
*The Wells Fargo Health Advantage Credit Card is issued with approved credit by Wells Fargo Financial National Bank. Ask for details.
Apply for financing online, or ask us to provide you with an application.
With more financing options insight, all you have to do is allow the eye care experts at The Eye Institute of West Florida to help bring your vision into better focus.
Dr. Robert Weinstock removed cataracts from both of my eyes. I had the Crystalens implanted. The whole experience could not have been made more comfortable. From the time I walked into the Eye Institute on my first visit until now the staff has been excellent, very professional but down to earth. They assisted me in getting no interest credit. They walked me through the whole procedure. One of the nurses even held my hand during the procedure. I felt no pain and I no longer need glasses for anything. I highly recommend Dr. Weinstock (Eye Institute) to anyone needing eye surgery.

Bob –patient of Dr. Robert Weinstock
Accredited by ACHA and AAAHC