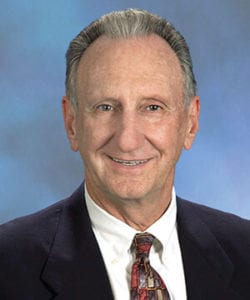 Stephen M Weinstock, M.D., F.A.C.S., is a cataract and LASIK specialist. He founded The Eye Institute of West Florida in 1974, pioneering sub-specialty eye care in Pinellas County. Today, as President and Medical Director, Dr. Weinstock is recognized as a world renowned cataract and LASIK surgeon. He teaches the latest techniques such as"no-stitch, no-patch" cataract extraction and implantation of premium intraocular lenses (IOLs), here and abroad. Dr. Weinstock is also very proud of being the first ophthalmologist to introduce the excimer and YAG lasers to Pinellas County.
In 1999 for his outstanding performance as a refractive surgeon, Dr. Weinstock was honored with the"VISX Star Surgeon" award and placed in the top 5% of refractive surgeons nationwide. He is one of the only surgeons in the country who has been certified by the American Board of Eye Surgery in both Cataract and LASIK surgery.
Dr. Weinstock is also an associate clinical professor of ophthalmology at the University of South Florida.
---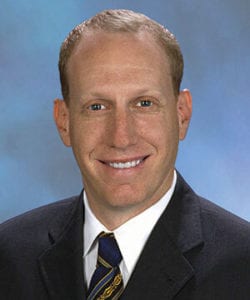 Robert J. Weinstock, M.D. is a board-certified ophthalmologist and is fellowship-trained in cataract and refractive surgery. He became interested in ophthalmology at an early age - as he watched and assisted his father. Dr. Weinstock has joined the practice in 2001 after completing his residency at the St. Louis University School of Medicine.
He is the Director of Cataract and Refractive Services at the Eye Institute of West Florida and The Weinstock Laser Eye Center. He also is an associate clinical professor of ophthalmology at the University of South Florida, and serves as the Surgical Director of the Largo Ambulatory Surgery Center. He was named one of 250 in Permier Surgeon's List of Leading Innovators of 2010 for his contributions to cataract surgery and premium IOLs. In addition to performing thousands of vision correcting cataract and LASIK procedures each year, Dr. Weinstock speaks and teaches nationally and internationally on customized cataract surgery and surgical innovations. He is continuously engaged in clinical research and studies to evaluate new technology, many of which are sanctioned by the FDA. He is recognized internationally as an expert on new implant technology and microincisional surgical techniques. He has authored many book chapters on cataract surgery and continues to write journal articles on cataract and refractive surgery.
---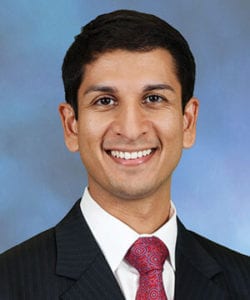 Neel R. Desai, M.D. is a fellowship-trained ophthalmologist strictly specializing in LASIK, cataract and corneal diseases of the eye. Dr. Desai is a top graduate of the Pennsylvania State University College of Medicine and completed his fellowship in cornea, cataract and refractive surgery at the Wilmer Eye Institute at Johns Hopkins University. He is recognized throughout the country and internationally as one of only 100 surgeons able to perform advanced corneal transplants and other complex cataract, corneal and refractive procedures. He holds pending patents to new surgical products and advanced cornea surgical procedures of his own design. Additionally, Dr. Desai has authored many book chapters in his field of study and continues to write articles in peer review journals.