Open-Angle Glaucoma
In the front part of the eye, there is a watery fluid that keeps the eyeball firm and the vision clear. Under normal circumstances, this fluid constantly flows into and out of the eye in perfect balance. In open-angle glaucoma, the drainage system is blocked internally which causes the fluid to back up and the pressure inside the eye to rise. When the pressure gets too high it damages the delicate optic nerve which is responsible for carrying visual images to the brain. If the damage progresses, the eye will eventually go blind. Glaucoma is the second leading cause of blindness in America.
The first decision that has to be made in the treatment of open-angle glaucoma is whether to start therapy with a laser treatment or with eye drops. The advantage of laser surgery is that it can clean the internal blockage, restoring normal function to the natural outflow system for a period of time that could be years. If the patient decides on an eye drop first, and the drop is not successful in lowering the pressure to ideal levels, your doctor may recommend laser surgery before adding additional drops.
Laser Treatment
The eye will be anesthetized with drops before the procedure is started so there is minimal if any, discomfort to the patient. Most patients do not complain of pain during the procedure. Laser therapy usually takes less than 5 minutes to complete.
After Laser Therapy
Immediately following the procedure, you may receive drops in your eyes to help stabilize and comfort the eye. You should know that your eye may be slightly red, mildly irritated and the vision blurred for approximately 1 to 2 days following your treatment. The eye pressure can be somewhat unstable after laser therapy because of the surgery itself.
Schedule your Glaucoma Evaluation today 
Call (727) 581-8706 to schedule your appointment
---
Meet Your Glaucoma Care Specialists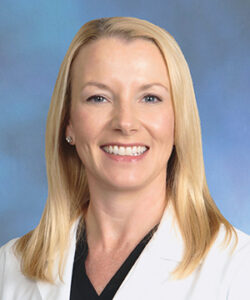 Amy Z. Martino, MD completed her glaucoma fellowship at the world-renowned Bascom Palmer Eye Institute of the University of Miami Health System and School of Medicine, the #1 eye hospital and vision research center in the country. She was the first doctor in Hillsborough County to implant the Hydrus microstent for glaucoma and one of the first surgeons in Florida selected to implant the glaucoma iStent® device, the world's smallest medical implant. Her surgical talents include glaucoma lasers and specialized glaucoma surgeries (such as trabeculectomies and glaucoma drainage devices). Dr. Martino is also a staff physician at the James A. Haley Veterans Hospital in Tampa, where she takes pride in serving those who have served our country. As a graduate of the University of South Florida, she enjoys giving lectures to the current ophthalmology residents. She volunteers her time through the Eye Care America program and Catholic Charities Medical Missions to help underprivileged patients receive eye care.
---