Iridoplasty/Gonioplasty Procedure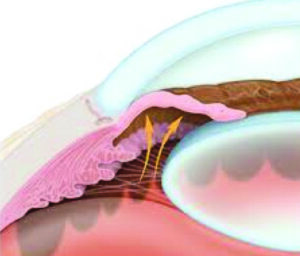 One of the many Glaucoma treatments The Eye Institute of West Florida is Iridoplasty, also known as gonioplasty. This is a technique used to pull the peripheral iris away from the trabecular meshwork in the angle of the eye, opening the anterior chamber angle. This simple procedure can be extremely effective in patients with different types of narrow-angle or angle closure glaucoma and may reduce or eliminate the need for incisional surgery.
Large spots of low energy from a laser are used to shrink areas of the iris, pulling them away from the angle which is being occluded (obstructed) by the iris. This brief procedure involves topical anesthetic and a lens being placed on your eye to focus the light on the peripheral iris.
Following the procedure, drops will be instilled to reduce the chance of a sudden increase in eye pressure. Your eye pressure will be checked by a technician after the procedure, and post-operative instructions will be provided for you. You may be prescribed an anti-inflammatory eye drop to minimize any discomfort following the procedure(s). You will be scheduled for a follow up appointment to check on the success of the procedure.
Schedule your Glaucoma Evaluation today 
Call (727) 581-8706 to schedule your appointment
---
Meet Your Glaucoma Care Specialists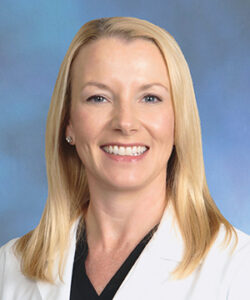 Amy Z. Martino, MD completed her glaucoma fellowship at the world-renowned Bascom Palmer Eye Institute of the University of Miami Health System and School of Medicine, the #1 eye hospital and vision research center in the country. She was the first doctor in Hillsborough County to implant the Hydrus microstent for glaucoma and one of the first surgeons in Florida selected to implant the glaucoma iStent® device, the world's smallest medical implant. Her surgical talents include glaucoma lasers and specialized glaucoma surgeries (such as trabeculectomies and glaucoma drainage devices). Dr. Martino is also a staff physician at the James A. Haley Veterans Hospital in Tampa, where she takes pride in serving those who have served our country. As a graduate of the University of South Florida, she enjoys giving lectures to the current ophthalmology residents. She volunteers her time through the Eye Care America program and Catholic Charities Medical Missions to help underprivileged patients receive eye care.
---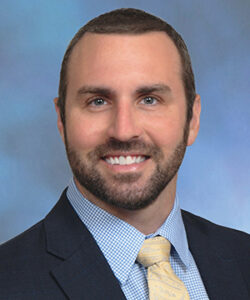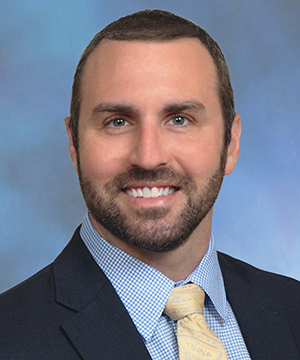 R. Taylor Davis, MD a Florida native with generational ties to Tampa Bay, started his medical education at The University of Florida. He graduated Cum Laude with a dual degree in Microbiology and Cell Science. During college, he was involved in 3 years of clinical research at the renowned Diabetes Center of Excellence. He received a master's degree in Pharmacology at Tulane School of Medicine and was a primary investigator in cancer research under Dr. Debaisis Mondal. He attended medical school at Florida Atlantic University. After medical school, he completed his residency program at the LSU Department of Ophthalmology in New Orleans. During his residency, Dr. Davis remained active in research and presented his findings at many ophthalmology conferences across the United States. Through his research and residency training, he discovered his passion for treating patients with Glaucoma. Dr. Davis then completed two additional years of specialized fellowship-training at the prestigious UT Southwestern Hospital in Dallas, TX, where he diagnosed and treated a high volume of patients with complex Glaucoma problems. Dr. Davis is an active member of the American Academy of Ophthalmology, and the American Glaucoma Society. In his free time he enjoys traveling, boating, working out, diving, skiing, and spending time with friends and family.