Minimally Invasive Glaucoma Surgery (MIGS)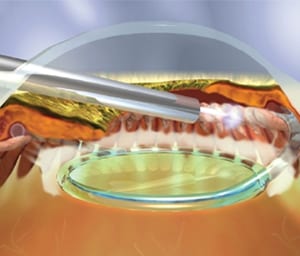 Minimally Invasive Glaucoma Surgery (MIGS) is a new advanced type of outpatient procedure for patients with mild to moderate glaucoma. The procedures increase glaucoma control and eliminate the need for a major surgical glaucoma procedure. There are many benefits to MIGS, including fast healing, minimal risk to patients and improved glaucoma control. MIGS are the first procedures of their kind, allowing patients to preserve their vision for a longer period of time.
Why MIGS?
The standard major surgical glaucoma procedures are very often effective at lowering eye pressure and preventing progression of glaucoma, but they also have potential complications and long recovery periods associated with them. MIGS have been developed in recent years to reduce some of the complications while yielding similar results.
What to Expect
Following MIGS, patients typically experience a decrease in the amount of glaucoma medication they require. The recovery from MIGS is usually faster than the recovery from traditional glaucoma surgery.
Schedule your Glaucoma Evaluation today 
Call (727) 581-8706 to schedule your appointment
---
Meet Your Glaucoma Care Specialists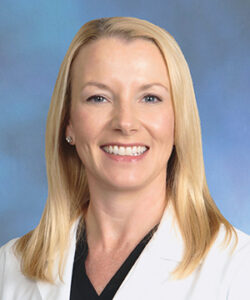 Amy Z. Martino, MD completed her glaucoma fellowship at the world-renowned Bascom Palmer Eye Institute of the University of Miami Health System and School of Medicine, the #1 eye hospital and vision research center in the country. She was the first doctor in Hillsborough County to implant the Hydrus microstent for glaucoma and one of the first surgeons in Florida selected to implant the glaucoma iStent® device, the world's smallest medical implant. Her surgical talents include glaucoma lasers and specialized glaucoma surgeries (such as trabeculectomies and glaucoma drainage devices). Dr. Martino is also a staff physician at the James A. Haley Veterans Hospital in Tampa, where she takes pride in serving those who have served our country. As a graduate of the University of South Florida, she enjoys giving lectures to the current ophthalmology residents. She volunteers her time through the Eye Care America program and Catholic Charities Medical Missions to help underprivileged patients receive eye care.
---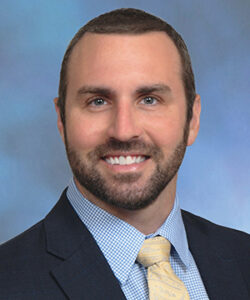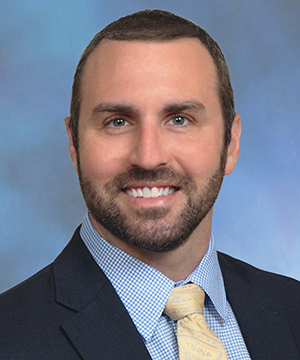 R. Taylor Davis, MD a Florida native with generational ties to Tampa Bay, started his medical education at The University of Florida. He graduated Cum Laude with a dual degree in Microbiology and Cell Science. During college, he was involved in 3 years of clinical research at the renowned Diabetes Center of Excellence. He received a master's degree in Pharmacology at Tulane School of Medicine and was a primary investigator in cancer research under Dr. Debaisis Mondal. He attended medical school at Florida Atlantic University. After medical school, he completed his residency program at the LSU Department of Ophthalmology in New Orleans. During his residency, Dr. Davis remained active in research and presented his findings at many ophthalmology conferences across the United States. Through his research and residency training, he discovered his passion for treating patients with Glaucoma. Dr. Davis then completed two additional years of specialized fellowship-training at the prestigious UT Southwestern Hospital in Dallas, TX, where he diagnosed and treated a high volume of patients with complex Glaucoma problems. Dr. Davis is an active member of the American Academy of Ophthalmology, and the American Glaucoma Society. In his free time he enjoys traveling, boating, working out, diving, skiing, and spending time with friends and family.