Cosmetic Dermal Fillers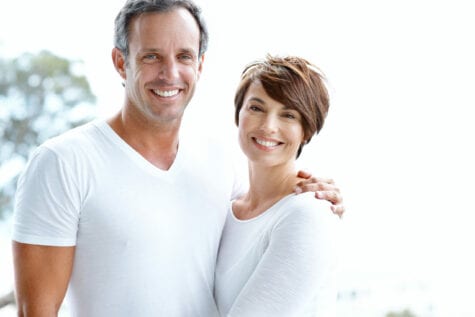 Rejuvenate the natural beauty in your face by softening lines and smoothing away wrinkles and furrows with cosmetic injectable fillers. Men and women of the Tampa Bay area who are beginning to show the first signs of aging choose injectable fillers to reverse the aging process.
Add volume beneath the skin to reduce wrinkles, plump thin lips, enhance cheeks and contour facial lines. Deep wrinkles will fade away around the nose, mouth, and forehead as dermal fillers lift and tighten skin for a more rejuvenated appearance. Apply cosmetic facial filler to hollow cheek areas to reduce the look of gauntness. Enhancing your image can give new energy to live and boost your self-confidence.
Injectable fillers are a great way to enhance the beauty in addition to other cosmetic or plastic surgical procedures. Injectable fillers can be quick, easy and relatively painless.
Dermal Filler Injectables
Restylane®
Juvederm®
Radiesse®
Restylane® is one of the safest treatments to enhance your looks. With over 10 million treatments worldwide, Restylane® adds volume and fullness to the skin to correct moderate to sever facial wrinkles and folds, such as the lines from your nose to the corners of your mouth (nasolabial folds). These products come in different thicknesses for your goals.
While there are a variety of hyaluronic acid fillers, Juvederm® is uniquely formulated. Hylacross gives Juvederm® its special smooth-gel structure that folds up over time. Juvederm® comes in different thicknesses for your specific needs.
The ideal way to achieve wrinkle reduction is by replenishing lost volume. With Radiesse® wrinkle filler, you welcome back your own natural collagen to smooth out the signs of aging. That's because Radiesse's unique formulation stimulates collagenesis – the production of new collagen – which results in increased volume for natural looking wrinkle correction that may last a year or longer in many patients.
Non-Filler Injectables
BOTOX® Xeomin® Dysport® Jeuveau®
Sculptra®
Kybella®:
Discover the proven results that 11 million women and men have experienced. These products are administered as a simple, nonsurgical treatment that is injected directly into the muscles to reduce moderate to severe wrinkles that form between the brows and other facial areas.
Sculptra® Aesthetic is an FDA-approved injectable that helps gradually replace lost collagen – an underlying cause of facial aging. Sculptra® is used to correct shallow to deep facial wrinkles and folds.
Kybella® is the only FDA-approved injectable treatment for adults that destroys fat cells under the chin to improve the appearance and profile of moderate to sever fat below the chin (submental fat), also called "double chin."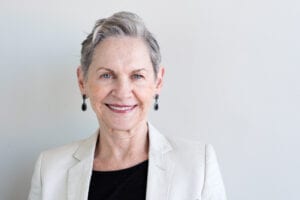 Reward yourself with a physician who is passionate about their service and understands the importance of feeling and looking your best. The Aesthetic Institute of West Florida employs board-certified ophthalmologists and fellowship-trained oculoplastic surgeons.  Their comprehensive training allows them to offer surgical, minimally-invasive and non-surgical treatments in facial rejuvenation. Their extensive experience in facial surgery affords them the necessary skills needed to create an individualized rejuvenation plan to balance your cosmetic desires with natural, pleasing results.  But it is because of the unmistakable care that people choose The Aesthetic Institute of West Florida for their elective cosmetic procedures.
Schedule your Cosmetic Fillers Evaluation today 
Call (727) 581-8706 to schedule your appointment
---
Meet Your Eyelid & Aesthetics Care Specialist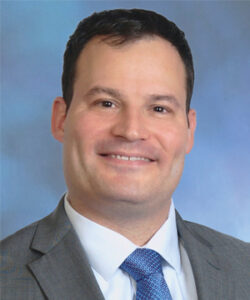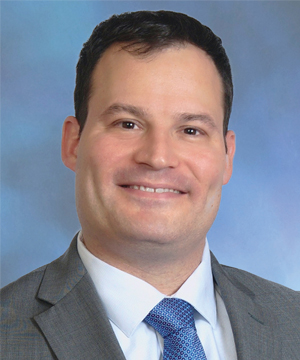 Brandon C. Clair, M.D., Brandon C. Clair, M.D. is an ophthalmologist specializing in oculoplastic, orbital, and reconstructive surgery. After growing up outside of Philadelphia, PA, Dr. Clair completed medical school in New York at SUNY Upstate Medical University. He then went to Baltimore, MD for his internship at the University of Maryland Medical Center, where he met his wife. Afterwards, he returned to New York for his ophthalmology residency at the University of Buffalo Medical Center, where he was selected as chief resident. Dr. Clair then pursued additional training through fellowships in orbital, oculoplastic, and reconstructive surgery, as well as neuro-ophthalmology. All of his fellowships were completed at the University of Texas Southwestern Medical Center in Dallas. Throughout his training and career, Dr. Clair has been a steady member of the scientific community, with broad research interests across different medical, surgical, and ophthalmologic specialties and subspecialties producing many peer-reviewed publications in various medical journals. His desire to pursue research and scientific innovation has also culminated in his presence on the scientific advisory boards of several biotechnology corporations focusing on ophthalmologic and oncologic disease. Dr. Clair's current research and innovative interests are within cosmetic, functional, and reconstructive periorbital surgery. He resides in Clearwater with his wife, son, and dog. He spends his spare time with his family and pursuing his hobbies of basketball, watersports, and enjoying the Tampa area beaches with his family.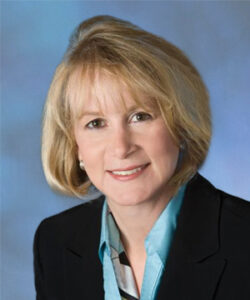 Stacia H. Goldey, M.D., is a board certified ophthalmologist and fellowship trained oculoplastic surgeon. Dr. Goldey received her undergraduate from the University of Central Florida, Summa Cum Laude, and her medical degree with honors from the University of Florida. She served her residency at Shands Teaching Hospital at the University of Florida, followed by a fellowship in Ophthalmic Plastic and Orbital Surgery at the Jules Stein Eye Institute at the University of California, Los Angeles. Dr. Goldey is board-certified in Ophthalmology and a member of the prestigious American Society of Ophthalmic Plastic and Reconstructive Surgeons, American College of Surgeons, American Academy of Ophthalmology and American Medical Association. Dr. Goldey is on the National Education Faculty for BOTOX® Cosmetic. She is on the staff of Florida Hospital Waterman, and has published several articles about Oculoplastic Surgery.