Online Booking: Important Information
All issues with pain or loss of vision are emergent. Call (727) 581-8706 to be seen immediately.
Note: You are considered a new patient if you have not been seen by any of our doctors in 3 years or are seeing a different doctor for the first time.
Please select below if you are a New or Returning Patient (visit type), the Reason for Your Visit, and select Self Pay in the Insurance drop down.
Unable to call right now? Click here to request an appointment call back.
Aesthetic Services in Largo, Florida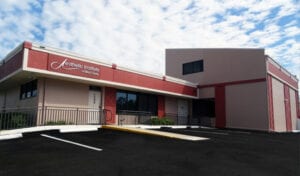 The Aesthetic Institute of West Florida, our cosmetic office located off West Bay in Largo, offers both non-surgical and surgical services. If you are in need of laser skin resurfacing, cosmetic fillers, BOTOX and neurotoxin injectables, our Oculoplastic Specialists are available to have you looking and feeling your best. Book an appointment and experience what it's like to be in the hands of professionals.