RxSight's Light Adjustable Lens (LAL) Clinical Study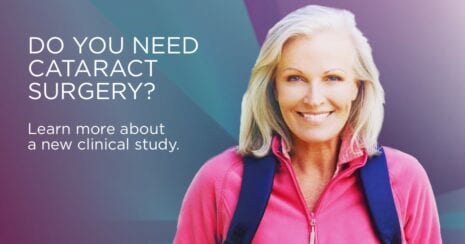 Dr. Robert Weinstock, Director of Cataract and Refractive Surgery, is a leader in refractive cataract surgery and the only surgeon in Florida conducting RxSight's Light Adjustable Lens (LAL) clinical study.
The purpose of this clinical study is to evaluate the safety and effectiveness of the Light Adjustable Lens in improving intermediate and near uncorrected vision while maintaining distance vision. The study will compare the results obtained with the Light Adjustable Lens to the results obtained with patients implanted with another commercially available IOLs.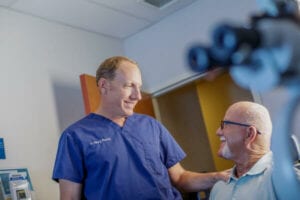 Approximately 230 men and women across the country will participate in this study. During this study, patients will have a 50% (1/2) chance of receiving Light Adjustable Lenses and a 50% (1/2) chance of receiving Johnson & Johnson Vision IOLs. The cataract surgery in each eye will occur on 2 different days at least 7 days apart, and patients will need to return to the study doctor's office for evaluation over a 6-month period.
Patients may qualify for this study if they are between 40 and 80 years of age and currently have cataracts in both eyes that are affecting their vision.
Compensation is available for qualifying patients. Enrollment is limited. Medicare & most insurance accepted.
For more information on the clinical study contact:
Renee C. Bondurant, BS, CCRC
(727) 581-8706
renee.bondurant@eyespecialist.com
Meet Your Light Adjustable Lens Specialist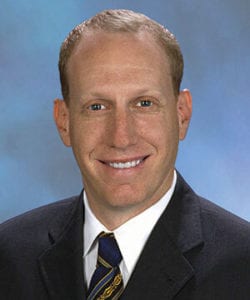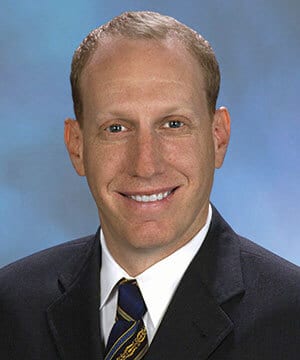 Robert J. Weinstock, M.D. is a board-certified ophthalmologist and is fellowship-trained in cataract and refractive surgery. He became interested in ophthalmology at an early age – as he watched and assisted his father. Dr. Weinstock has joined the practice in 2001 after completing his residency at the St. Louis University School of Medicine.
He is the Director of Cataract and Refractive Services at the Eye Institute of West Florida and The Weinstock Laser Eye Center. He also is an associate clinical professor of ophthalmology at the University of South Florida and serves as the Surgical Director of the Largo Ambulatory Surgery Center. He was named one of 250 in Premier Surgeon's List of Leading Innovators of 2010 for his contributions to cataract surgery and premium IOLs. In addition to performing thousands of vision correcting cataract and LASIK procedures each year, Dr. Weinstock speaks and teaches nationally and internationally on customized cataract surgery and surgical innovations. He is continuously engaged in clinical research and studies to evaluate new technology, many of which are sanctioned by the FDA. He is recognized internationally as an expert on new implant technology and micro incisional surgical techniques. He has authored many book chapters on cataract surgery and continues to write journal articles on cataract and refractive surgery.