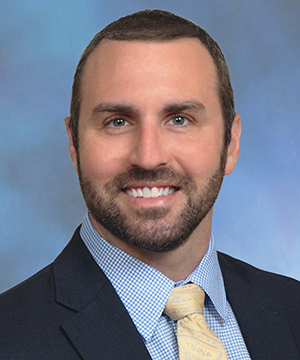 R. Taylor Davis, M.D., a Florida native with generational ties to Tampa Bay, started his medical education at The University of Florida. He graduated Cum Laude with a dual degree in Microbiology and Cell Science.
During college, he was involved in 3 years of clinical research at the renowned Diabetes Center of Excellence. He received a master's degree in Pharmacology at Tulane School of Medicine and was a primary investigator in cancer research under Dr. Debaisis Mondal.
He attended medical school at Florida Atlantic University. After medical school, he completed his residency program at the LSU Department of Ophthalmology in New Orleans.
During his residency, Dr. Davis remained active in research and presented his findings at many ophthalmology conferences across the United States. Through his research and residency training, he discovered his passion for treating patients with Glaucoma.

Dr. Davis then completed two additional years of specialized fellowship-training at the prestigious UT Southwestern Hospital in Dallas, TX, where he diagnosed and treated a high volume of patients with complex Glaucoma problems.
Dr. Davis is an active member of the American Academy of Ophthalmology, and the American Glaucoma Society. In his free time he enjoys traveling, boating, working out, diving, skiing, and spending time with friends and family.
Joined the Practice: 2021
Birthplace: Jupiter, FL
Undergraduate: University of Florida, Gainesville
Medical School: Florida Atlantic University School of Medicine, Boca Raton, FL
Internship: Ochsner Clinic Foundation, New Orleans, LA
Residency: Louisiana State University School of Medicine, New Orleans, LA
Fellowship: UT Southwestern, Dallas, TX
Board Certification: Board Certified
Specialty: Glaucoma