COVID-19 (coronavirus) Visit Instructions
The Eye Institute of West Florida is taking every precaution to safeguard our patients and staff. Based on CDC recommendations, we require patients coming in to our offices to comply with our coronavirus visit instructions.
Patient requirements for upcoming appointments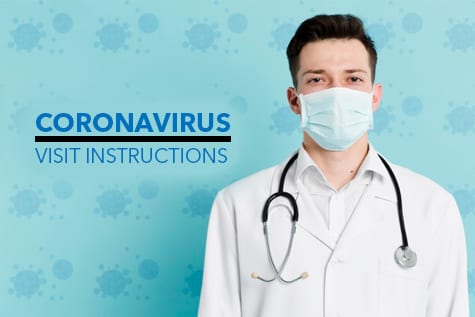 You must bring a mask covering your nose and mouth at all times. This can be a bandana, scarf, or some type of medical mask.
Upon walking into our facility, you will be asked screener questions. If you answer yes to any of the following, you will be asked to reschedule your appointment in 10 days:

Have tested positive or come into contact with COVID-19
Traveled by car, air, train or ship in the last month inside or outside the USA
Are having any respiratory issues including cough, fever or flu-like symptoms

Your temperature will be checked with a digital, non-contact thermometer.
If you do not have a fever, you will be asked to wait in your car until you receive a phone call from us to come in.
Guests will not be allowed in our facility unless needed for translating or assisting you with movement.
Our efforts to protect patients at our offices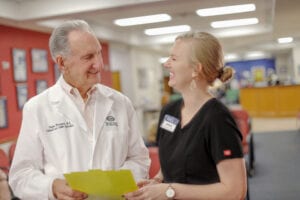 We are in this together. Our staff and administration are taking extra precautions throughout our offices to ensure everyone's safety.
Staff are taking their temperatures and screened for any COVID-19 symptoms prior to starting their shift.
Staff are wearing protective gear including face mask, safety glasses, gloves, scrubs and drapes that are either sanitized or discarded each day.
Staff are wiping down the exam room including chairs, desk, computer, slit lamp, door handles and light switches after every patient.
Staff are wiping down testing equipment before and after every test is administered.
Lobby chairs have been arranged for social distancing 6 feet apart.
Staff are escorting patients into exam rooms 10 feet apart.
Please understand that we are taking these precautions to ensure the safety and protection of our patients and staff. If you are having any issues complying with our instructions, call us at (727) 581-8706 to make other arrangements.