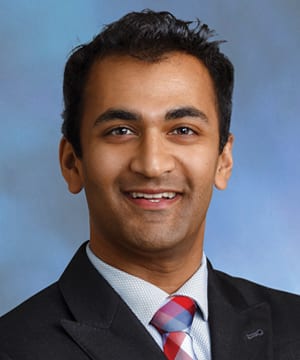 Siddarth Rathi, M.D., M.B.A, is a nationally recognized glaucoma specialist and physician innovator. He is the former Director of Teleophthalmology and Assistant Professor of Ophthalmology at NYU Langone School of Medicine. Dr. Rathi completed his graduate medical studies at Boston University and M.B.A. at Harvard Business School. His residency was completed at the NYU Medical Center and Glaucoma Fellowship at the Bascom Palmer Eye Institute – a world-renowned Institution.
While attending school, Dr. Rathi received various awards to his acclaim. He was awarded the American Glaucoma Society Mentoring for the Advancement of Physician-Scientists Grant Award.
Over the course of his career, Dr. Rathi has published articles in peer-reviewed journals, secured grant funding, and presented at national and international conferences.
Dr. Rathi's interests include artificial intelligence in medicine, telemedicine, and big data analytics. He spends his free time with his family and enjoys traveling.
Joined the Practice: 2019
Undergraduate: Boston University, MA
Graduate School: Harvard Business School (MBA), Cambridge, MA
Medical School: Boston University, MA
Internship: Lenox Hill Hospital, New York, NY
Residency: New York University Medical Center, New York, NY
Fellowship: Bascom Palmer Eye Institute, Palm Beach Gardens, FL
Board Certification: American Board of Ophthalmology
Academic Appointment: Assistant Clinical Professor, Department of Ophthalmology, NYU Langone School of Medicine, NY
Specialty: Glaucoma and Anterior Segment Disease